The Famous Birdseed Throw!!!(sorry i refused to throw rice)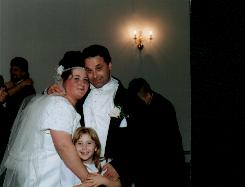 This is both Pat and I dancing with my neice(Flowergirl)Maria.

This is me feeding pat.I was Nice!!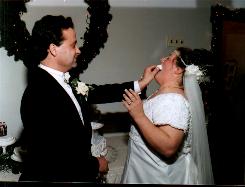 This is Pat feeding me. He Was NOT soo Nice!!!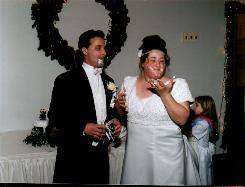 This is the after effects of us feeding eachother. I guess we need more practice.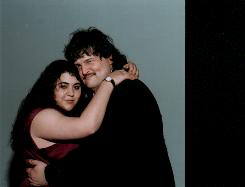 This is my sister Tammy and her husband Stephane(Steph).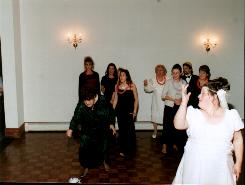 The Tossing of the boquet. Thats my mom who caught it. well picked it up is more like it since i hit the ceiling fan...lol
If you have comments or suggestions, email me at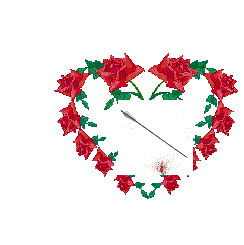 sapphirechild@hotmail.com

-Back to Main Page
Sign My Guestbook
View My Guestbook