Hi Welcome!!I am SapphireChild and This is my STOP THE VIOLENCE page.There are a bunch of links about Domestic Violence,Missing abused,exploited,abandoned Children, Health Issues and Chatting Safely.Please Visit these links to see what you can do to help stop the violence OR if you are a victim yourself then maybe these links can help you help yourself to get out of the situation.My Mother is a survivor of Domestic Violence and well i guess that makes me one also as i lived with it and saw it and seen the affects of it for most of my life. My mother finally fought back and got us all out of that situation. My father was a very bad violent Alcoholic. When he drank he was aweful i remember the days when he was constantly drunk and the violence we had to endure by we i mean my mother and my younger sister and brother and myself.I always wished we could go back in time because i also remember when my father was not drinking and he was a very kind man and you didn't mind being around him and we had good times together. Now my father is in recovery and yes i am sure he slips up now and then but atleast he is trying . I don't think i can completely forgive him for the things he has done but i am trying to help him in his recovery.My mother is about to get married again to a wonderfull man who would never even think twice about abusing her. I am happy for my mother and glad she has gotten through this terrible experience and is able to love again.I am Married also to a man so wonderfull i cannot explain in words how wonderfull he is and i thank the lord each and every day for sending him to me. My sister is also married and living a great life with a truly amazing man. I thank jesus we do not have to endure the domestic violence any longer and have stopped the violence in our lives. My brother is a recovering addict and is doing EXCELLENT i am soooo proud of him and will do everything i can to help him.May all of you have the courage to get through this and to live a normal or atleast semi-normal life again.Please feel free to e-mail me with any questions or suggestions about my website or even if you need to talk about something that is going on in your life but please remember I am NOT a Professional i am just a survivor and can only offer my opinion but not professional advice. YOU CAN STOP THE VIOLENCE!!!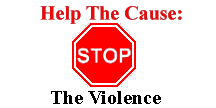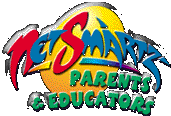 This Resource Center on Abuse Net Ring
owned by SapphireChild's Stop The Violence Web Page.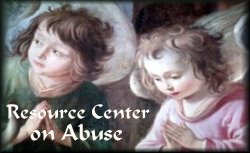 [ Previous | Next | Join | List Sites ]
Sign My Guestbook
View My Guestbook

-Back to Main Page