Sapphire's Links


Poems... Here's some of my poems

Here's a Link to my Sisters, EmeraldPrincess,Homepage

Pictures... Here's some pictures of me and my family


V-CHAT WEBSITES (here you will find links to download v-chat and some helpfull websites to teach you how to make your own rooms and how to get around in V-Chat)

V-Chat.. - In my Opinion the best chat program around, you can usually find me as SapphireChild and some people know me as AS-Angel-Mikki. I have met some of my best friends here at v-chat and even had some of them come to my wedding. Hope to see you there!!!

Avatar Wizard..-Here you can download the Avatar Wizard Program from Microsoft it allows you to make your very own avatars to use in V-Chat.

JamesC and MoondancerTwo of my Very Best Friends from V-chat and thier V-Chat Webpage .

Snow Angel - A sweet person and a good friend...on her page you will find help for making your own rooms in V-Chat

Robert -A Great Friend his website has lots of info on v-chat

Sir and Lady Dreamwalker- lots of great info about v-chat

Mar- A Great website with lots of info about v-chat.


ICQ - A program that lets you know when your friends are online.


LINK's to some FRIENDS HOMEPAGES!!


JamesC and MoondancerTwo of my very best friends from V-Chat.

Torpedo -Without him i would never have been able to get this site off the ground.

Dave -A good friend from V-Chat
Gemma -A Good Friend from v-chat,one of the best sites i have seen yet..lots about Australia and her wedding both virtual and real life. A Must See!!


Manners -Another Good friend From V-Chat

Hypno -Another one of my Best Friends from V-Chat

CCE -A Very Dear Friend

Guyver -Yup, You Guessed it Another one of My Best Friends From V-Chat

OBEQUAN -A Truly Wonderful Person and One of My Dearest and Most treasured Friends

SPEED -A Sweetheart and Great Friend This is the Guy who made the Logo on my main page for me.

HiwayMan -One of my very best friends on the Net a real sweetie and a true friend

PT_Rules -One of My Best Friend's From V-Chat A Real Sweetie

Medusa -A very good friend from v-chat if you like Harleys go to this site it is great

MemNoch -One Of My Best and Most Cherished Friends From V-Chat

Tropical - One of my Very Best Friends on the net i love her to death she is the greatest. Thank you for coming to my Wedding Lori it meant alot to me.

Sterlings Page... A Heartbreaking Story of how the justice system failed a molested child and how you can help!!!!!

Sign My Guestbook
View My Guestbook
If you have comments or suggestions, email me at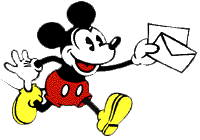 sapphirechild@hotmail.com

-Back to Main Page